Spavia Day Spa Franchise Opportunity
Owning a Spavia Day Spa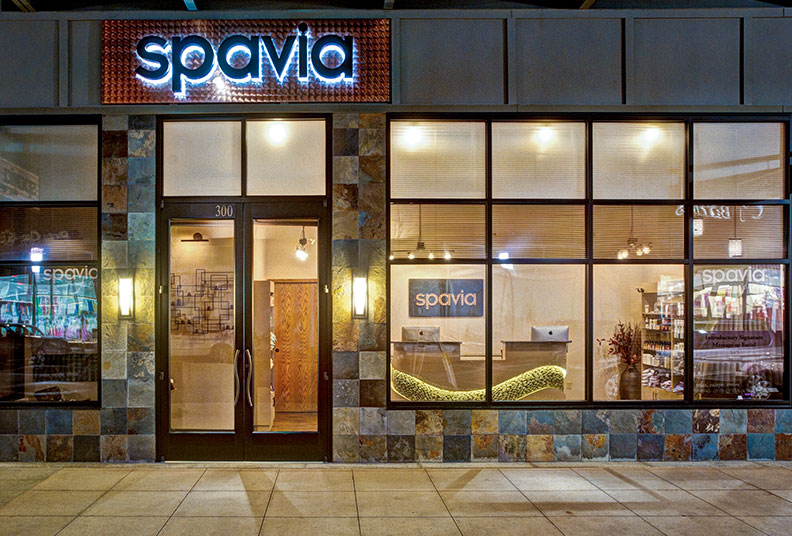 The Spavia Day Spa business model is built around 10 years of experience, giving you the tools and support you need to accomplish your personal and financial goals.
Elite Company
Spavia owners run an elite company built around a premium customer experience. This franchise opportunity appeals to those who want to have fun, experience success, and take pride in what they're doing. If you have passion and commitment there is a good chance Spavia is a good fit for you as an individual and successful entrepreneur.
Revenue Numbers
It's true, the initial investment ranges from $345,899 to $633,363, which is no small amount, but consider this: average gross revenue for mature Spavia Day Spa locations was $1,146,544 in 2015*. Our owners saw this, and were willing to make a sensible investment to build an enterprise that will reward them both personally and financially.
Clarity
Spavia has spent 10+ years creating a clear and strong brand. From our logo and slogan, "Relax, Escape, Thrive," to our in-spa style and decor, the message is clear: Spavia is the leading day spa franchise, providing affordable wellness across the United States. Achieve clarity in your career and business by opening a Spavia Day Spa franchise in your community.
Longevity
Peace of mind and profitability are key to longevity. Spavia is profitable for both guests and owners. Guests enjoy the premium experience at Spavia, finding great value in your service. And as the owner, you will enjoy the profits. Annual gross profit for the represented franchise-owned and affiliate-owned businesses in 2015 were $385,435 and was $258,604 respectively*.
Legacy
After opening your Spavia Day Spa, you are going to want to invite your friends and family. This is a business worth sharing. This is a business worth sharing. As you deliver a unique experience to your guests and create long term value, your success and reputation will grow within your community. Now that's a legacy!
Perfection
Spavia has built the perfect model for a day spa. Our model gives a resort-like experience to clients, and provides an unparalleled opportunity for franchise owners. With Spavia, every detail is attended to, and you can relax knowing that you have a proven team working to deliver perfection in your new business.
Leadership
Spavia is part of the Franworth family of brands. Franworth's executive team has broad and comprehensive experience, making them uniquely qualified to position franchises for success and help them grow. They've been franchisees, franchisors, board members, mentors, and executives. Franworth helps franchises build a strong foundation, accelerate growth and maximize the value of their business. Franworth Co-Founder John Rotche was International Franchise Association Entrepreneur of the Year in 2012. Co-Founder David Barr is an IFA board member and incoming chairman.